What Are The Things You Need To Consider When Driving A Vehicle?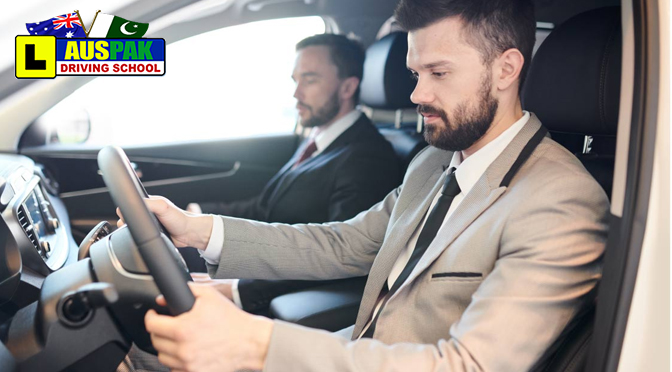 Do you know that the main cause of road rage or accidents is wrong driving? You will hardly see that a driver is accepting when he or she is at fault. When the chauffeurs are involved in an accident they always blame others. Such an issue occurs when the riders are not trained and lack the right driving skills. Therefore it is important to enrol in a reputed driving school in Melbourne and learn the best tricks to become a reliable driver.
If you are planning to learn to drive, then you must understand that it is not an easy job. There are many things that you must know about. It includes the road signs and traffic signals, speed limit, when and how to use the indicators, etc. While your friend, family members or relatives who know driving may help you in learning how to drive a vehicle. But if you make any mistake while driving, they won't come and save you. It may also happen that they don't have the up to date knowledge of the new driving rules and regulations set up by the government.
You can easily avoid facing any kind of problem while learning to drive and even after passing the test by getting trained by the experts. The things that you will get to know and learn at an esteemed driving school in Gladstone Park are as follows:
Things You Will Learn From Professional Driving Instructors
The first thing that you will learn is how to drive safely. People love to drive safely and they know that others also like to do the same thing. But some forget that roads are to drive and not to race. Therefore it is important to follow the traffic rules, maintain a safe distance with other drivers and reach the destination on time without facing any problem.
Safe driving is also one of the best ways to decrease emissions, lower the chance of collision, avoid facing legal issues and paying hefty penalties, reduce fuel consumption, etc.
While you might have the best driving skills, you need to understand that rough driving is not always fun. The weather, flow of traffic and your vehicle condition are some of the main factors which you need to consider before speeding away. The chance of an accident will be high if you don't follow the traffic rules and practice rough driving. Therefore it is better to avoid racing.
You should never use your smartphone while driving. Neither should you drink and drive. This is what you will be taught in a renowned driving school in Melbourne.
Even if you know how to drive a vehicle but are not confident enough, then enhancing your driving skills is very important. To increase your confidence level and brush up on riding skills, you can get help from expert driving instructors.
Remember that there are no shortcuts to learning the best driving lessons and improving your skills. You can only get the best result if professional driving instructors are there for help. So instead of wasting your time looking here and there to learn riding skills, it is better to find and enrol in a professional driving school in Gladstone Park.
You don't have to waste your time looking for a driving school to learn the best driving skill. The professionals of Auspak Driving School are ready to offer you a great service. You can get in touch with us today to know what kind of driving courses we offer, the name and experience of our instructors, the kinds of vehicles we have to provide practical driving lessons in our driving school in Melbourne and much more. Don't forget to check our website and read the testimonials of our students. It will help you to clear your doubts.