What You Will Learn in The Beginner Driving Lessons in a School?
Are you in Meadow Heights and want to join a driving school so that you can learn how to drive? It is a good idea as driving is a necessary skill that you need to develop. But if you are also curious about what you will be learning in the driving sessions, you need to go through the rest of the discussion here because we have mainly focused on this very point.
So, if you are ready to get an idea about what's taught in the beginner driving lessons in any school, let us begin.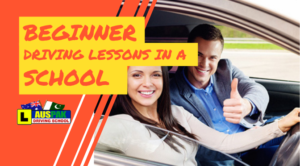 1) Safety Precautions while and Before Beginning to Drive
After you join a reliable yet cheap driving school in Meadow Heights, the instructors will begin the lessons with the safety precautions that you will need to take to prevent accidents. These include adjusting the seat, wearing the seatbelt, checking the mirrors, checking the front and backside of the car for other cars or pedestrians, etc. before you start the car. Besides, you will also learn the meaning of road safety signs and follow them to be safe. With that, you will also learn to follow traffic signals to avoid accidents and penalties.
2) Car Controls
Whether you want to learn how to drive in a manual or an automatic car, you will need to understand the controls first. So, this is something that will be taught to you by the instructors in the beginner lessons.
The controls include the operation of the gear stick, steering, brake, clutch, turning indicators and headlights on and off along with switching fog lights and wipers on and off.
3) Steering the Car
When you are taking up cheap driving lessons in Meadow Heights, the first thing that you will learn after the safety precautions and the basic controls is how to steer the car.
For this, the instructors will take you to a safe place and demonstrate how you can steer your car to the front and back. Then, after getting hold of this basic step, they will teach you the ways to turn your car safely.
4) Speed Control
This is by far one of the most important lessons that you will be learning in the beginner driving lessons in your school.
Controlling the speed and keeping within the speed limit is important for your safety and to avert accidents. So, this is something that the instructors will teach you thoroughly.
5) Determining Blind Spots and Other Hazards during Driving
To avoid accidents during driving, you will need to determine the impending hazards such as blind spots, another vehicle trying to overtake you at a higher speed, slippery road, etc. So, the driving instructors in Meadow Heights will teach these also in the lessons so that you can be safe behind the wheels.
6) Parking
Another important thing that you will learn in the beginner lesson is how to park your car safely and accurately.
The instructor will step by step teach you this lesson. He or she will also help you prepare for the licence test.
Book a Comprehensive Driving Lesson Now
To book a Meadow Heights driving lesson, call us or click the 'Book Now' button. Else, send us an email or call us if you have queries regarding our lessons or instructors.