Driving School Broadmeadows
If you are looking for the best driving schools in Broadmeadows then go no further, AusPak Driving School is here for your help.
AusPak Driving School will come to you so you don't have to travel for your Driving Lessons in Broadmeadows. We are one of the best driving schools in Broadmeadows providing Cheap Driving lessons. We do NOT compromise on the quality of our service at any cost.
Driving Instructors in Broadmeadows
Our Driving instructors in Broadmeadows are one of the best driving instructors around. There are no shortcuts in our service, we have very dedicated and experienced Driving Instructors. They are very knowledgeable of the Broadmeadows test Routes and the area in general. You can't go wrong with the best instructors in town.
If you want to start the journey of learning how to drive then we at AusPak Driving School will be happy to lead you in your journey. We would like to be part of your success because your success is important to us. If you are looking for the best driving instructor in Broadmeadows for your loved ones then be confident and at ease that you have found the patient and responsible driving instructor.
Always choose AusPak Driving School for your driving needs as we strive for your safety and comfort during the driving lessons.
The most Reliable Driving School in Broadmeadows
Do you want to learn to drive and pass the licence test in one go? It's time to get enroll at our driving school in Broadmeadows since we have friendly driving instructors who understand your needs and tailor the lessons likewise. Furthermore, you can learn driving from our female driving instructors as well
All the instructors in our driving school are licensed and have years of experience in teaching driving to students of different ages. Besides, they are proficient in imparting driving lessons in English, Urdu, Hindi as well as Punjabi. Therefore, you can choose to take lessons in any of these languages and develop driving skills effectively.
The Driving School That Meets Your Requirements
In contrast to the driving schools bent on completing the course, we at Auspak Driving School take the training sessions seriously. Our instructors providing you with the lessons in the driving course in Broadmeadows you have selected always focus on your improvement.
They will teach you all the Victorian Road Laws interactively and will make the driving sessions interactive. Furthermore, they will customise the driving lessons so that you can absorb them and can drive safely.
Our driving instructors at our school will also help you to pass the licence test easily. For this, they will help strengthen your driving skills step by step. Also, they will solve your queries related to the road rules and maneuvering your car step by step in different situations.
What's So Special about Our Broadmeadows Driving School?
If you are still wondering whether we are the right fit for you, let us state what's so special about Auspak Driving School.
We house licensed and accredited driving instructors
Our instructors teach the lessons in English, Urdu, Hindi and Punjabi
We help develop driving skills in a friendly way
We provide female driving instructors as well depending on your requirements
We teach driving in a dual controlled automatic car
We tailor the driving lessons based on your learning capability
So, if you want to learn to drive from accredited instructors, get enrolled today.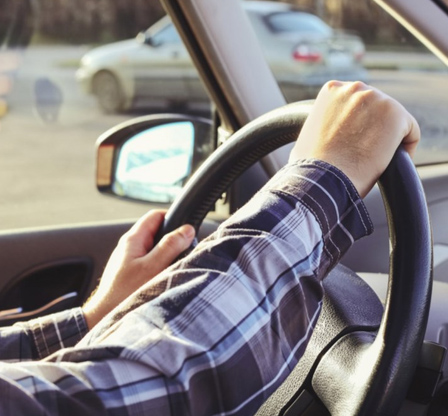 Some More Reasons to Get Enrolled At Our Driving School
Consider us when it comes to learning to drive since
You get to learn to drive from Keys2Drive accredited instructors
Our driving lessons are comprehensive and taught with care
Passing the driving license test will become easier
Our driving lessons are cost-effective
So, if you want to learn more about how we teach driving, call us or send an email today.
Learn Driving From the Best Instructors in Broadmeadows
If you want to take driving lessons from the best instructors at a cheap driving school in Broadmeadows,
get in touch
with us at Auspak Driving School by phone or email.
Female Driving Instructor Melbourne Call Us on 0403 493 051