Driving Lessons in Dallas
If you have just come from overseas and want to Convert overseas license to Victorian License then you don't have to look anywhere else, AusPak Driving School is here to help you. We have very affordable prices and you achieve your License in a shortest time possible. Our Qualified instructors will teach you the Victorian road rules so that you can First time pass your drive test.
Overseas license conversion is one of our specialty. We have multilingual instructors who speak your language (Urdu, Punjabi, Hindi and English). Regardless what your background is, we will get you ready for the drive test and make you a confident and safe driver.
Why Choose AusPak Driving School in Dallas?
We are one of the best driving schools in Melbourne who take pride in being multicultural service provider. We have Female driving instructors as well as Male driving instructors. We provide cheap driving lessons without compromising the quality. So Look no further and giver us a call or drop us line and we will contact you as soon as possible.
The Number One Cheap Driving School in Dallas
If you are looking for a driving school in Dallas that comes up with high quality driving lessons of different duration at reasonable price, your search ends at Auspak Driving School. With some of the best driving instructors offering consolidated driving lessons that encompass every driving technicality, we are the most trustworthy name you can trust.
We are home to some of the most qualified and driving mentors who would go all the way to provide you flawless training, which will help you master the driving skills pretty fast and flawlessly.
What are the specialties of our driving lessons in Dallas?
At Auspak Driving School, our driving lessons in Dallas come in various durations and packages so that those aspiring to take training can pick the module of their choice as per their choice.
Our lesson packages vary in terms of duration, but not in terms of course content. All our driving courses in Dallas that we offer cover every important aspect of driving, and will adhere to the latest traffic rules and safety norms.
Besides helping the trainees mastering driving skills, our driving lessons also cover the mechanical anatomy of the vehicles, the functionality of the spare parts and other mechanical issues.
Most importantly, our driving lessons are all about a perfect balance between the practical sessions and classroom sessions.
Thus you see, we never compromise with the course content even if the lesson durations vary. And despite being the best in terms of quality our driving curriculums come at a pretty reasonable price.
Our driving instructors in Dallas are the best
All our driving instructors in Dallas are highly qualified and licensed, experienced and skilled. Yet, when imparting lessons, they are professional and cordial, caring and compassionate so much that the trainees are always at ease with them.
They would go beyond their ways to resolve their queries and share their experiences while providing lessons at a pace that the trainees will feel comfortable with.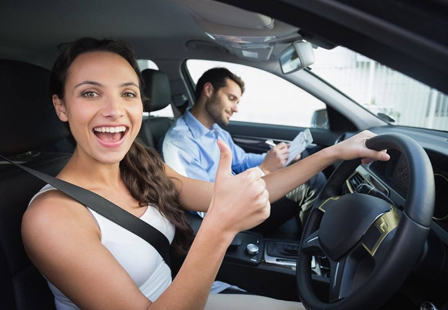 Select the Best Lessons
Don't wait then. Call us for further details, or quickly select your favourite lesson and enroll for the training.
Female Driving Instructor Melbourne Call Us on 0403 493 051